Welcome great explorers of the north! We have some exciting news for you, that we know you've all been waiting for. Finally, we can reveal that the official Toronto regional event is called…Hyperborea and will be on May 19-22 2017 near Tamworth, ON.
This is our first regional event on this incredible new site and we're excited to see what everyone brings out.
Hyperborea?
Hyperborea comes from Greek mythology as the city of plenty past the northern winds. As the first year of Hyperborea, the theme is Breaking Ground, so come join us to explore the subject of making new things, discovering new worlds, and forging into the great unknown.
The land has been booked, insurance has been bought, leads have stepped up, we're ready to roll! More info here
---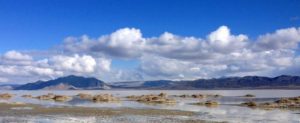 Burner Newbie Night – HOLYCRAPTICKETS!?! March 28 7pm-10pm
at the Firkin, 461 King St West
It's almost ticketing time folks (registration opens on March 22nd), so it's time for another Newbie Night!
If you're thinking of going to the burn this year, or perhaps interested in our Toronto regional burn, Hyperborea, come along and find out more. Burners old and new will be there to give you some top tips, probably some really shitty life advice and share stories of mischief. Facebook page is HERE
---

*Burner Drink Nights is a biweekly event that alternates between East and West end locations. A chance to get and stay connected with Fellow Burners in a relaxed social environment.Ongoing Events:
Alternate Thursdays 6:30- 9:30 Check event listing on the news page for dates and locations. (may go later depending on attendance)
*Site 3 coLaboratory is a 2,000 square foot member-run makerspace in Toronto's west end. We are dedicated to making, teaching, learning and thinking about the intersection between art and technology. We make amazing things, and we teach others to make amazing things, too. MoreInfo
General Open House every Thursday 7-10
Women + LGBTQ Alliance Night. Every Tuesday 7-10
---
Other Annual Events run by people we like include:
Santarchy (December)
Urban Golf (spring / fall)
Brides of March (March)
Bunnarchy (April)
Town Hall Discussions
Art Fundraisers (ongoing)
Want to get notified with occasional emails telling you what's coming up next in the community? Sign up for our newsletter at the top of the page!