Beg, Borrow & Steel
April 21, 2018 @ 9:00 pm

-

April 22, 2018 @ 2:00 am

$20.00
Event Navigation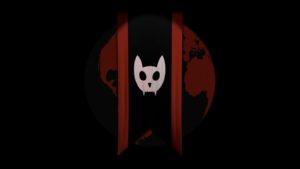 Attention all citizens and subjects of the Totenkitten Empire, and all of its allies and vassals:
You are ordered to report to the Rally for Mandatory Wealth Distribution on April 21st, at the Monarch Tavern in Toronto. You are required to provide $20CDN for redistribution, upon arrival at the rally site. Tickets available HERE
Additional contributions to the distribution pool are encouraged. Such demonstrations of loyalty may be rewarded with influence over rally music, opportunities to correct garments which do not adequately display the imperial emblem, and decals suitable for the advertisement of your loyalty.
Rally music will be arranged and the might of the empire will also be demonstrated with artistic displays.
Distribution of collected wealth will be carried out through the Steel Art Grants program, which is open to all who seek to glorify the Totenkitten Empire with their art, regardless of their citizenship status, or what Hyperborean colony they intend to improve.
Details on cultural displays of might will be disclosed at the discretion of relevant authorities.
End transmission.